Hunter Foods wins Gulfood Innovation Awards 2019
We are so proud to have been awarded the winner of Best New Product Development of Gulfood 2019, with our Hunter's Gourmet Mixed Tropical Fruit Chips.  Gulfood Innovation Awards celebrate and reward excellence across brands and products.  This year is also the FIRST year that Gulfood Innovation Awards launch this very category!  What an honour and privilege for us, a Dubai-born company and product of U.A.E. to win this award!
"It's an honour to win this award for our Gourmet Mixed Tropical Fruit Chips, a combination of baby banana jackfruit, pineapple and cantaloupe. The innovation keeps the nutrients preserved, making it a great snack for any time of the day" said Ananya Narayan, Managing Director at Hunter Foods. "these awards are another marker that we are heading in the right direction, but we want to keep innovating. One of our key mantras for us as a company – transformation and innovation. Last year we won the award for Best Organic, this year for product development so hopefully we can keep on this track."
This is definitely a testament to our dedication to making and bringing "Better for You" products to our customers. The key pillars of our company, Hunter Foods, have been customer focus, innovation, quality and flexibility, and will continue to remain so in the future.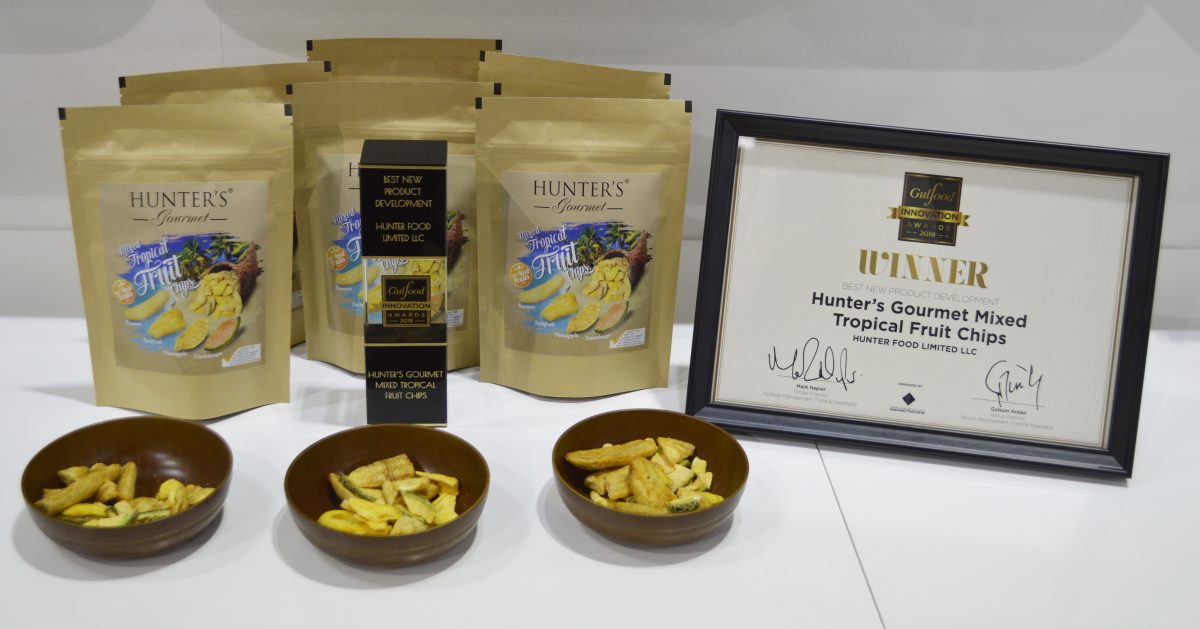 The Gulfood Innovation Awards, the annual F&B industry accolades running alongside Gulfood, the world's largest annual food and beverage trade event at Dubai World Trade Centre (DWTC) – has marked its biggest showing to date by honouring 12 breakthrough product and new-to-market concepts with winners hailing from 11 nations across five continents.
The 2019 awards, which attracted more than 300 entries in 12 categories, including two new honours – The Best Packaging Design Impact and The Best New Product Development.
"The expansion of the honours' list is a reflection of the diversity of the industry and its ability of F&B innovators to continue to push the boundaries," said Mark Napier, Exhibition Director, Gulfood 2019.
"The calibre of entries from the Health & Wellness, Organic and Sustainability segments also demonstrates the continued growth of these sectors and the ability of Gulfood to set the agenda for industry development."
Innovators take top honours
UAE company Hunter Foods Ltd LLC claimed the inaugural Best New Product Development honour for its Gourmet Mixed Tropical Fruit Chips. Innovators across the board were rewarded for their ingenuity in progressing the industry during the gala ceremony.
Award entries were open to all of the 5,000 exhibitors from more than 198 countries, participating at the show, which is is expected to attract upwards of 98,000 attendees across the five-day run. The awards were adjudicated by an expert panel of noted chefs, food writers, packaging producers and marketeers.
The award-winning products and many other product innovations available at the show are on display in the Discover Zone, one of eight immersive features in the expanded programme for Gulfood 2019.
Gulfood 2019 is taking up more than 1,000,000 square feet with exhibitors vying for business with the latest F&B produce and concepts across eight primary market sectors. The show is a trade event open strictly to business and trade visitors and is open 11am-7pm from today until 20 February and 11am-5pm on 21 February. For more information, visit www.gulfood.com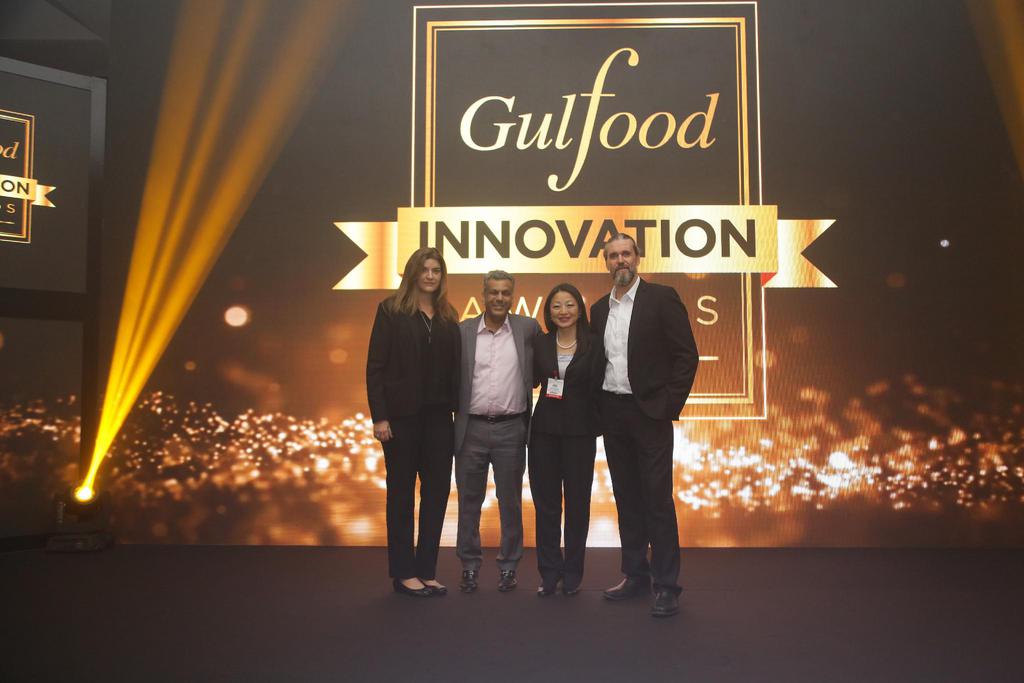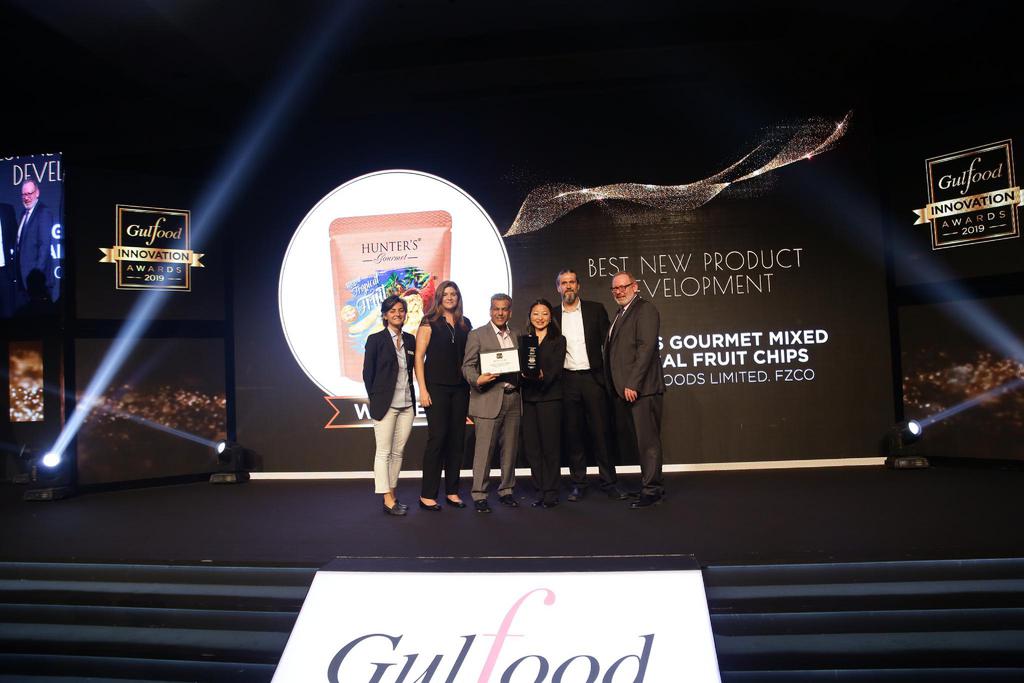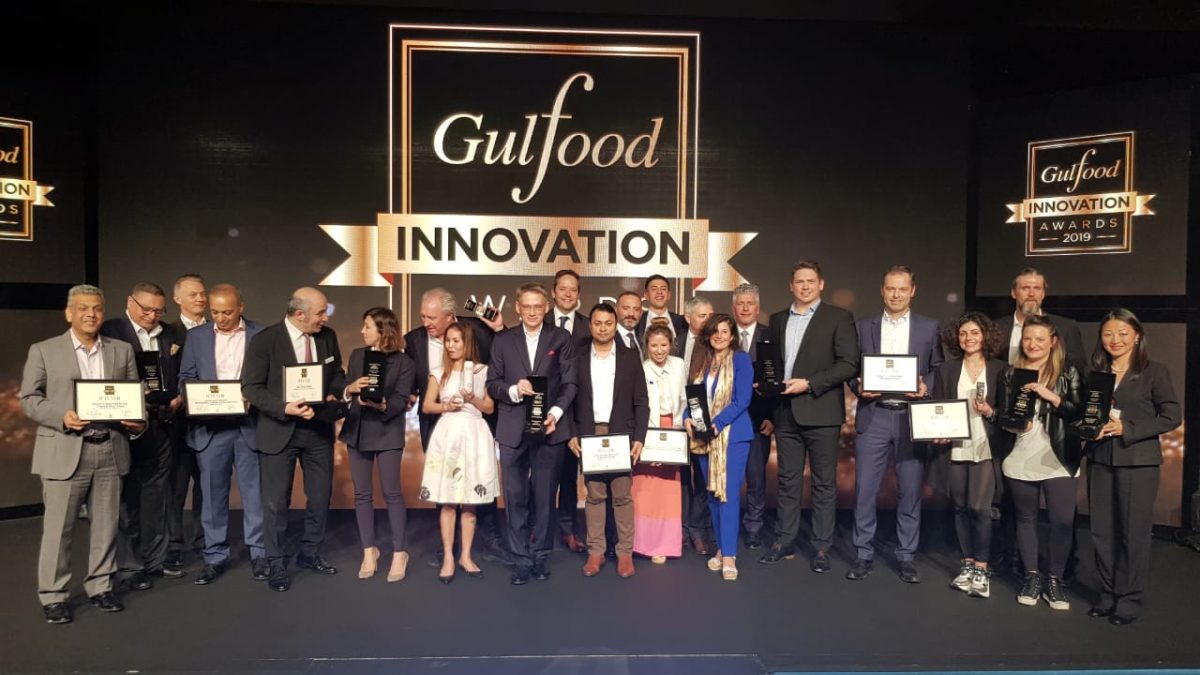 Our Mixed Tropical Fruit Chips are completely unique, and unbelievably tasty and crunchy. The finest baby banana, jackfruit, pineapple and cantaloupe are delicately prepared to keep the maximum nutrients intact, while retaining their own true colors and tastes.  They reach you in our foil-lined, brown paper packets to offer you another delicious way of enjoying these amazing full-of-goodness tropical fruits!
Our Hunter's Gourmet Mixed Tropical Fruit Chips are Vegan, Gluten free, MSG Free, Non GMO, No Preservatives, No Artificial Flavours, No Artificial Colours,  No Trans Fat, No Cholesterol, Dairy Free and Lactose Free.