Partnering with The University of Birmingham
International Marketing project with Hunter Foods
As part of our Corporate Social Responsibility, we have been helping universities in creating richer experiences for their students. We aim at equipping students with a comprehensive understanding of the relevant and current industry and international case studies, giving them the opportunity to learn and later on take their career anywhere in the world.
We invited the University of Birmingham MSc International Business students to visit us in our Experience Room, as part of their International Marketing project. A great occasion to have an in-depth understanding of our business/industry and enriching the students' experience with practical knowledge.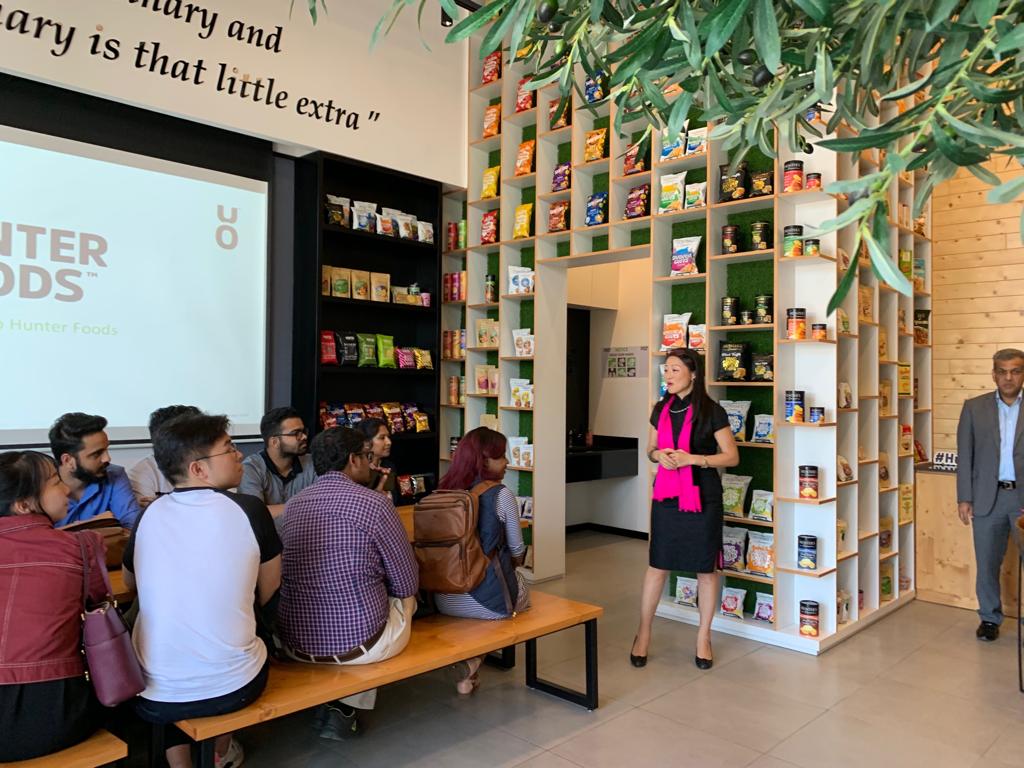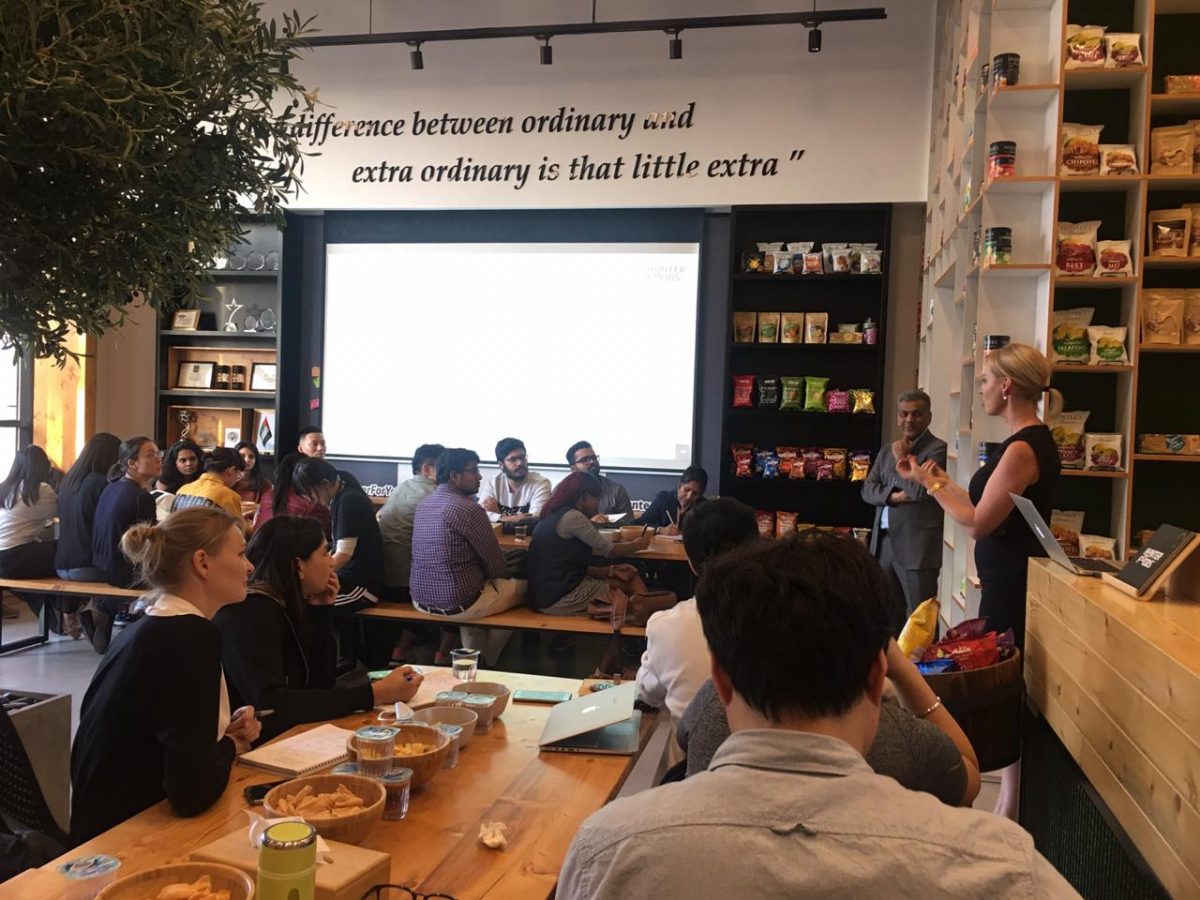 "The students gained such insightful knowledge from this visit and the Managing Director as well as the Marketing Director of Hunter Foods gave them a project to complete, and attended our class at the University to listen to all the students' presentations. Such an interactive and rewarding way to learn!" commented Mrs. Mei-Na Liao, Director Master's Programme at University of Birmingham Dubai.
By becoming a case study for the students, we also learned a lot about the way the young generation perceives our business, an experience we aim at repeating throughout the year. It is a really positive, pragmatic and effective way of achieving our aim to position ourselves at the heart of the community and giving back.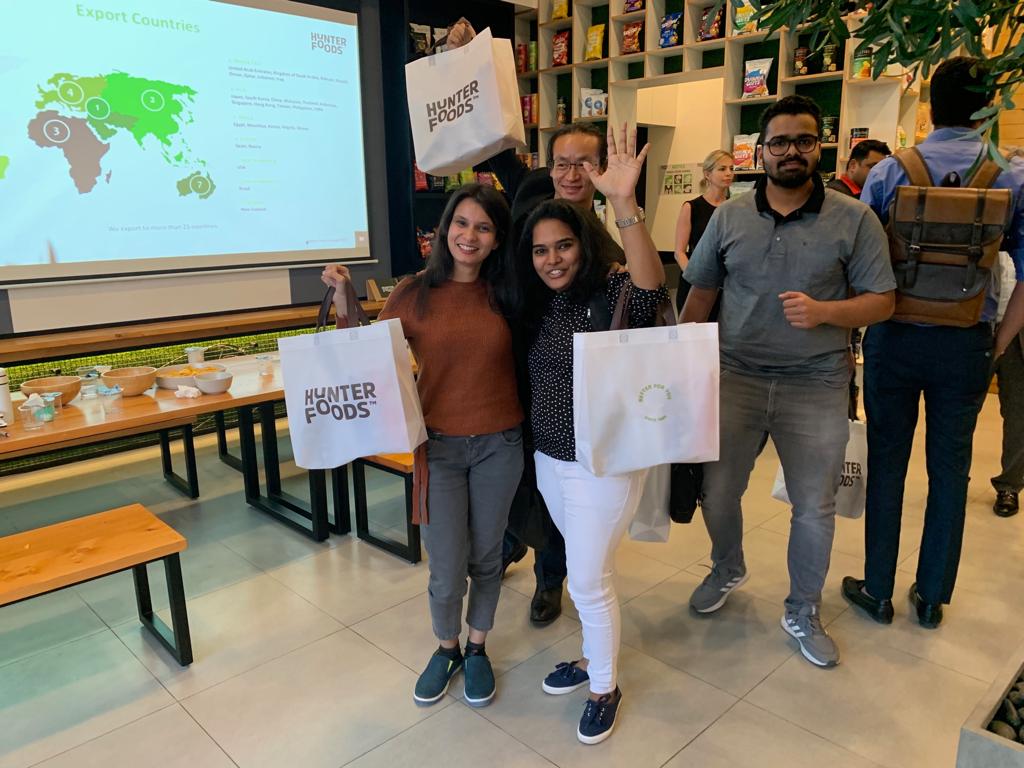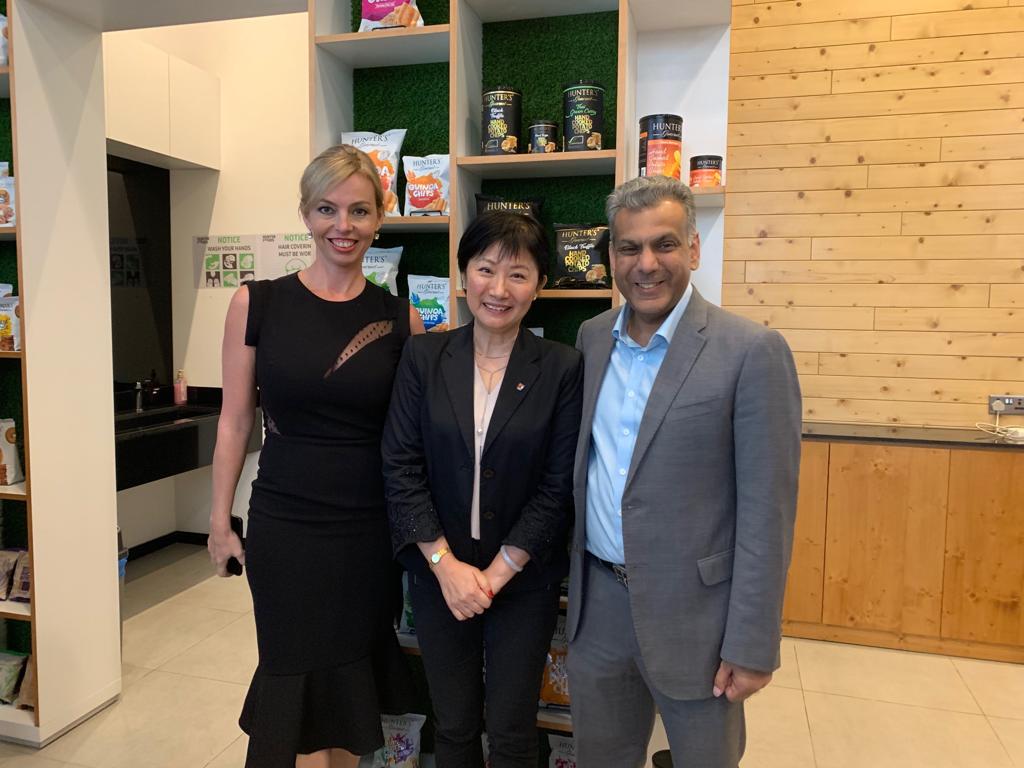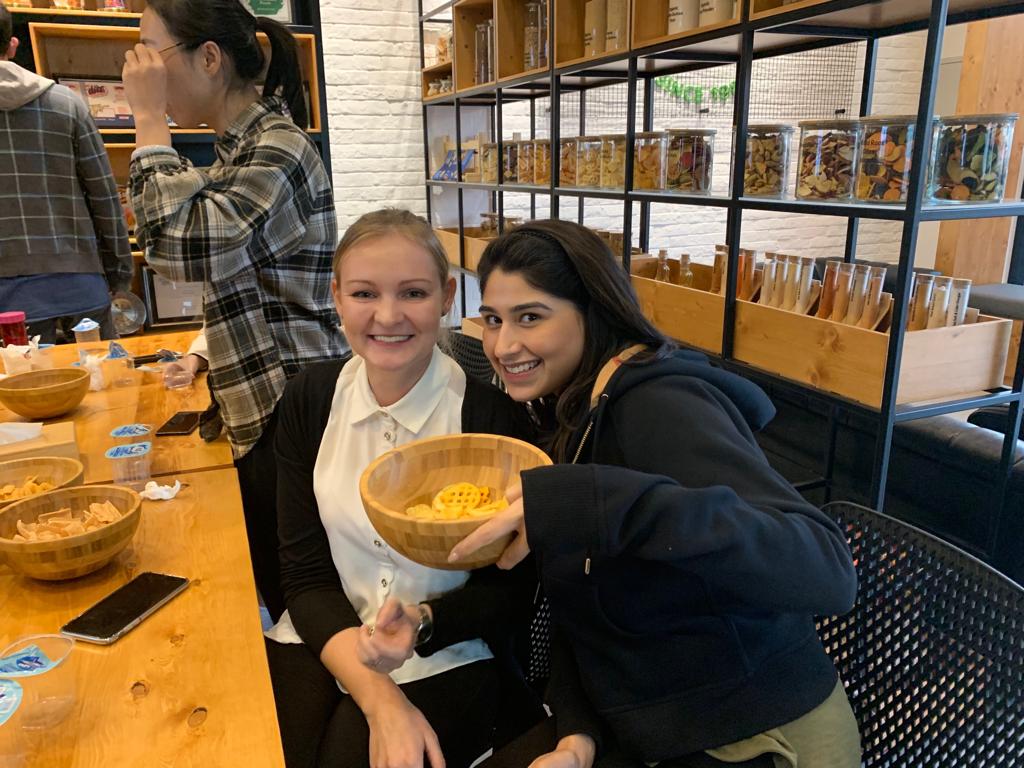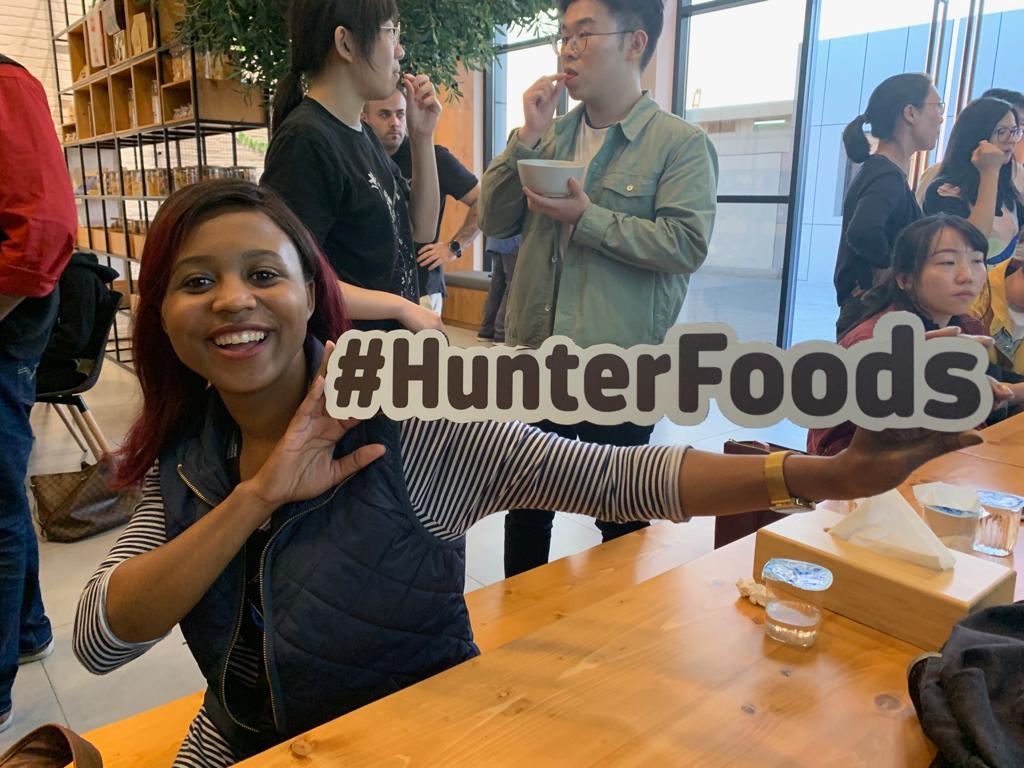 Guest Lecture with Mrs. Yan Narayan, Marketing Director of Hunter Foods
Prior to the students visit of our Experience Room, Mrs. Yan Narayan, Marketing Director of Hunter Foods was invited as a guest speaker during a Marketing lecture, at the University of Birmingham. She gave the students an overview of how brand and product marketing is currently developing in the snack and food industry and what Hunter Foods has been doing to innovate, differentiate and gain impact to create values.
We are proud to be a part of the University of Birmingham Marketing student's learning journey.  Not only do these guest lectures ensure that there is a constant exchange of information between universities and the business world, they also offer students an opportunity to view topics from different angles and familiarize themselves with the day-to-day business problems and solutions