Engaging Youth with Curtin University
Partnering with Curtin Business Cup Challenge and Ultimate Challenge
At Hunter Foods, we believe in connecting with our community, and that is why we partnered with the young creative minds of Curtin University students. By allowing them to use Hunter Foods as a case study, we gained a deeper insight into our business, and offered a real-world business consulting opportunity to Curtin students.  Since our founding, with our founding principles, Hunter Foods has always had a spirit of giving back. We continue to do all we can to give back to the community.
Today's students are tomorrow's leaders and innovators. Local and practical experiences are important for them to learn and excel.  We want to help them to reach their potential. Through sponsoring events such as Curtin Business Cup Challenge and Curtin Ultimate Championship and providing internship opportunities, we foster and support young talents.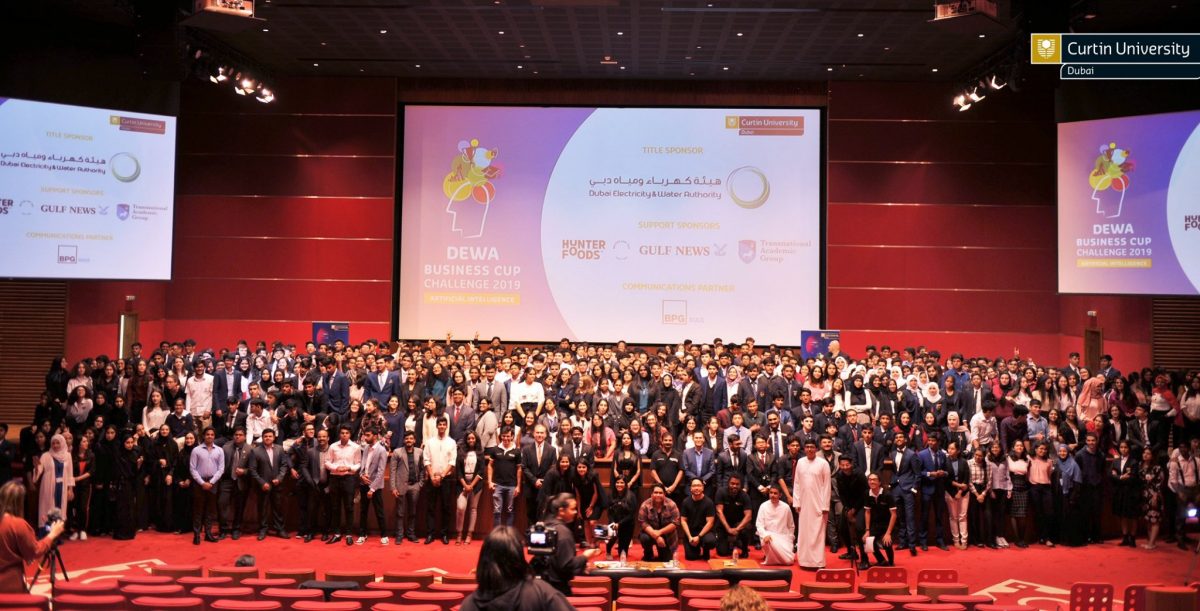 Our involvement in Curtin's "Discovering Marketing" course 
Teams of students majoring in Marketing from Curtin Dubai's School of Business and School of Arts carried out a consultancy project in New Product Development for Hunter Foods as part of their Discovering Marketing course. The project involved thorough research which focused on identification of markets, product design, development and conceptualization of the new products for Hunter Foods.
"It is no surprise to us that Hunter Foods is growing exponentially and yet appeals just not to the head but to the heart as well. There are not many brands that have a soul and shares a passion and motivation with their customers. Hunter Foods champions those values. And perhaps it has got to do a lot with the people who started it and nurture it", stated Curtin Dubai's Head of the School of Business, Dr. Khyati Shetty.
" We were yet again truly impressed with the students' quality of work and innovative ideas, reflecting the quality of teaching and learning in the university", commented Mrs. Yan Narayan, Hunter Foods Marketing Director.
"I would like to thank Dr Shetty for initiating this journey and the students for those in-depth case study presentations. The students experienced a "taste" of the real business world, which will help them to understand and execute what they have learned in the class," Hunter Foods' Managing Director,  Mr. Ananya Narayan said.