IT'S OUR 34TH BIRTHDAY!
HERE'S TO 34 YEARS OF CREATING BETTER FOR YOU SNACKS!
Hunter Foods was proudly born in Dubai 34 year ago and is still growing up and up! We started by making those perfectly crunchy, finger-lickingly delicious potato snacks, Safari Chips, that have been Dubai's favorite snack since then.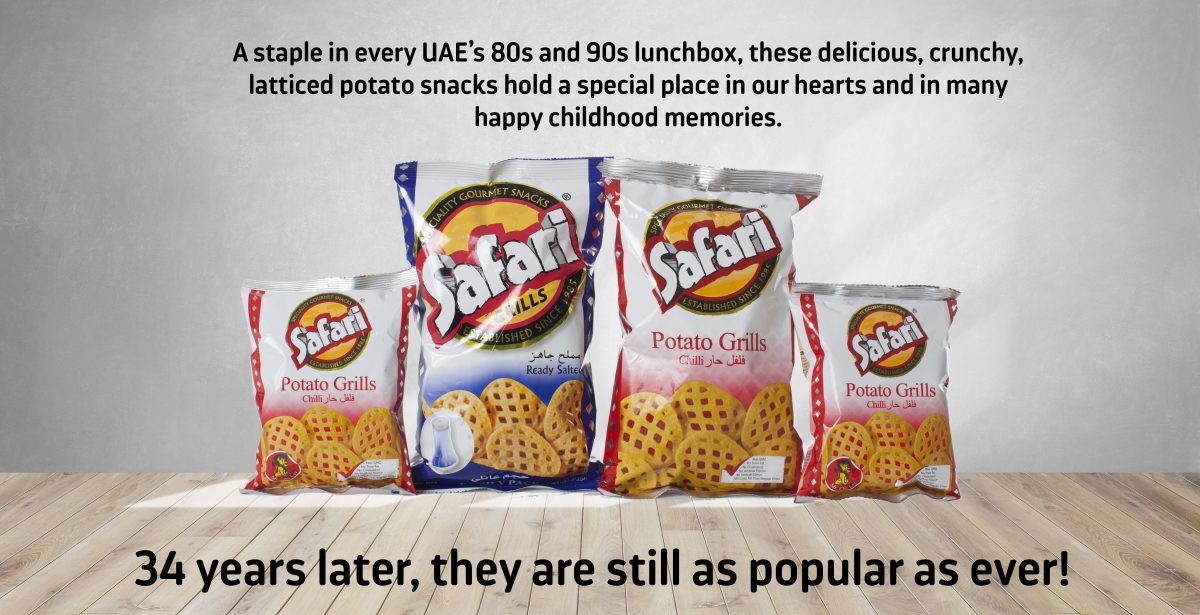 The beginning of 2019 has been full of achievements, i.e. winning the Gulfood Innovation Award and the Family Business Award. We also successfully launched our Hunter's Gourmet Gold Edition Hand Cooked Potato Chips with Black Truffle flavour as the leader, and 4 Latin-America inspired Quinoa Chips. We have received overwhelming response from the market. And the rest of the year holds even more excitements!
We will continue striving to be the regional leader in making and bringing innovative, healthy and premium "Better For You" foods and snacks.
We could not have done it without all of you – our team, our suppliers, our partners, our customers and our ultimate consumers! Thank you! Thank all of you and each one of you!