"Fatteh" with a Twist, by Foodie @SoulSelections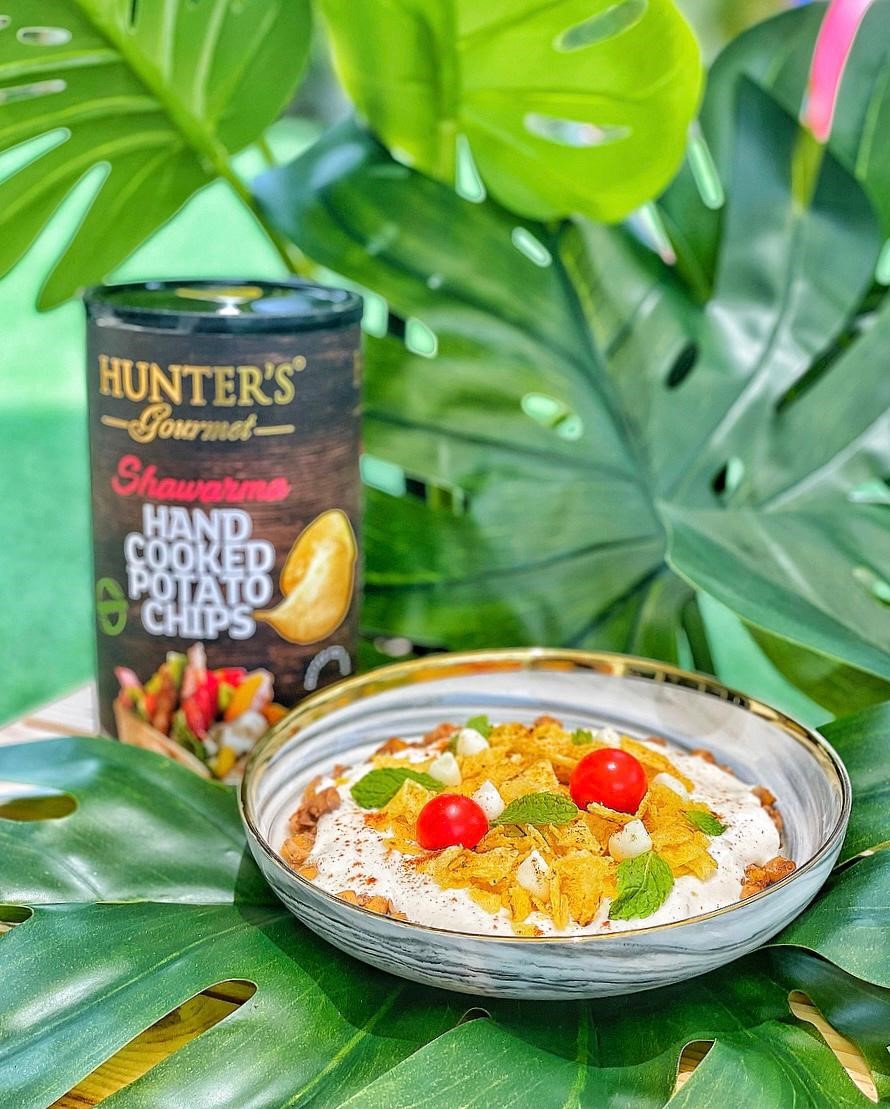 Ever thought how to "Put the Taste to the Test" to the next level?
Foodie Soulselections has prepared the traditional Fatteh with a twist, inspired by our Hand Cooked Potato chips with Shawarma flavour. Enjoy!
RECIPE:
For the chickpeas:
1 can chickpeas
1/2 tsp cardamom powder
1 tbsp shawarma spices + 1/4 tsp
1 cup of water
1/4 tsp bicarbonate soda
Drain the chickpeas from the can and wash well. Add to a pot with all its ingredients and let boil uncovered till water dries, stirring occasionally.
Once done, add another 1/4 tsp shawarma spice and mix. Put in your serving plate and set aside.
For the yogurt:
4 cups of yogurt
3 tbsp tahini paste
2 tsp red vinegar
1/4 tsp shawarma spices
1/4 tsp cardamom powder
1/2 tsp minced garlic
1/4 tsp paprika
Salt to taste
Mix well till fully incorporated and pour over the chickpeas.
Coarsely crush two small bags of Hunter's Gourmet Shawarma Chips and put on top of the yogurt; garnish with paprika powder, garlic paste, mint leaves and baby tomatoes.
Enjoy!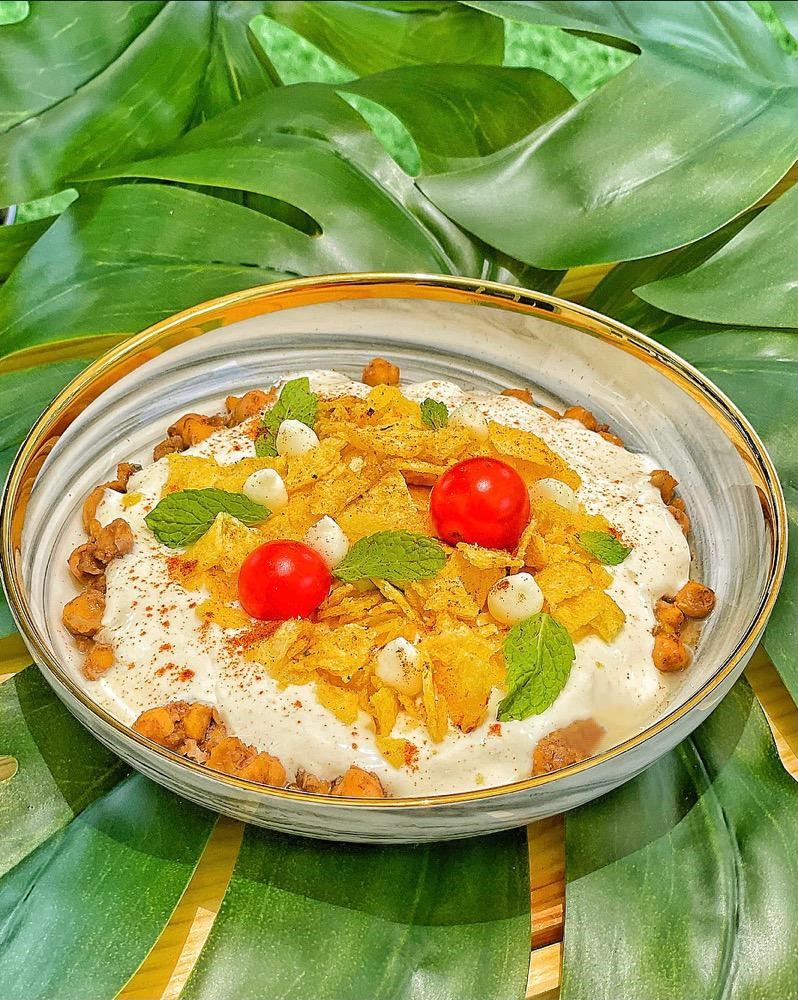 Recipe by: Soulselections (www.soulselections.com), a true Hunter Foods fan!