Chia Seed Pudding Recipe
Shaniya Yasar Arafath, also known as @shaniyadu, shares her recipe of this amazing Chia Seeds Pudding.
Chia Pudding Layer:
1 cup water/coconut water
1 cup coconut milk (more or less as required)
2 tbsp honey or agave nectar
4 tbsp Hunter's Gourmet Organic Chia Seeds
1/4 tsp cinnamon powder
Kiwi Layer:
3 kiwis mashed or blended
4 grams of agar
2 drops green food colouring optional
Garnish:
Granola
Raspberries
Red currant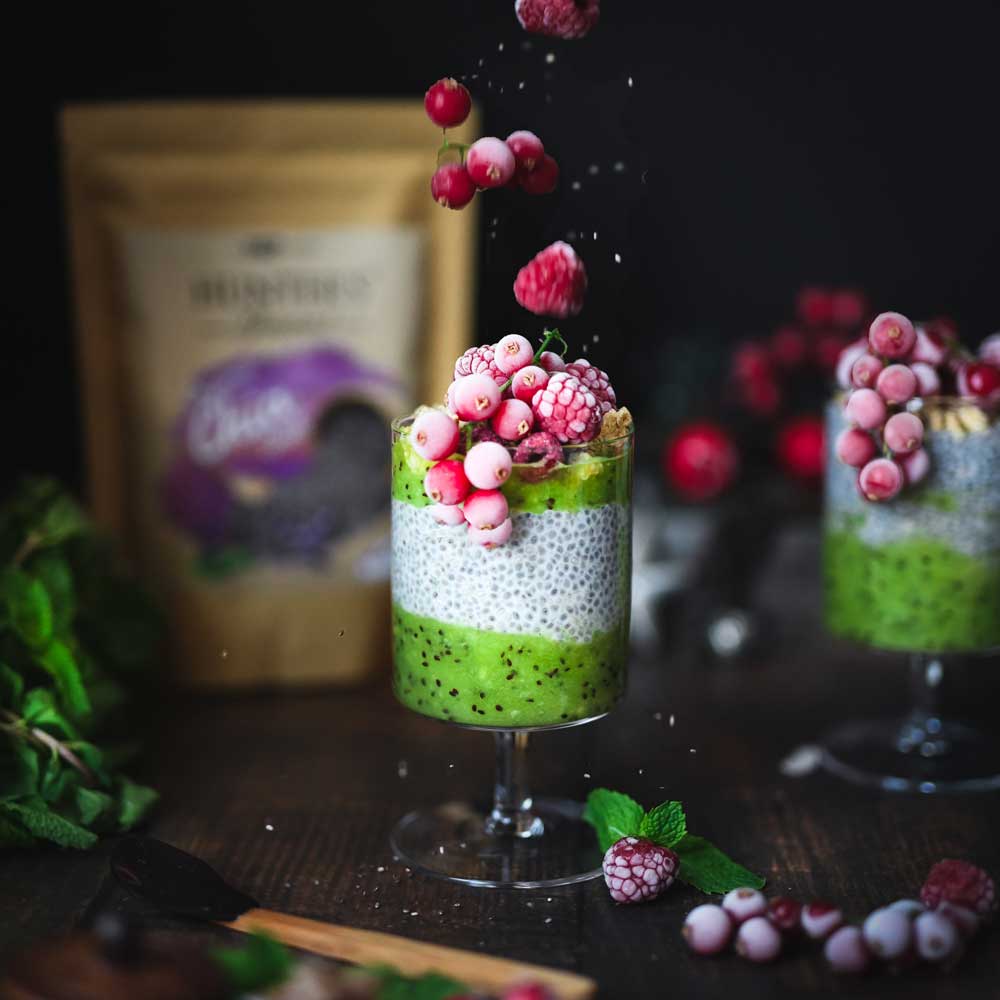 Chia Pudding Layer:
Soak the chia seeds with water overnight. If you are using them within 1 hr or keeping in the fridge, you can use coconut water instead.
The next day, add coconut milk, honey, and cinnamon powder and stir it until it is well combined.
Kiwi Layer:
Bring kiwi blend, agar, and green food colouring to a boil.
Stir all ingredients together and let cool slightly. You can reduce the amount of agar if you want a thinner consistency.
When the kiwi mixture has cooled, carefully scoop a small amount into the bottom of the dessert verrines or bowls. Place in refrigerator for one hour to cool.
Set aside the remainder to be used as an additional layer for the pudding.
Assembly:
Add the chia pudding mixture to the top of the set kiwi jelly in each parfait glass.
Chill for at least one hour.
Garnish with granola and berries.
Serve immediately.