Finalist at Gulfood Innovation Awards
We are very pleased to announce that our Hunter's Gourmet Hand Cooked Potato Chips Black Truffle have been shortlisted as Finalist for the Gulfood Innovation Awards, under the category of 'Most Innovative Halal Product'. What an honour and privilege for us, a Dubai-born company proudly making our Hand Cooked Potato Chips right here in the UAE.
Gulfood is in its 25th edition and welcomes over 98,000 attendees from 193 countries. As the world's largest annual food & beverages trade show, Gulfood recognises excellence across brands and products, celebrating the best in global food innovation with an industry-wide campaign encouraging over 300 entries, a judging panel of prestigious industry leaders and culminate with a glamorous awards gala dinner at the Dubai World Trade Centre.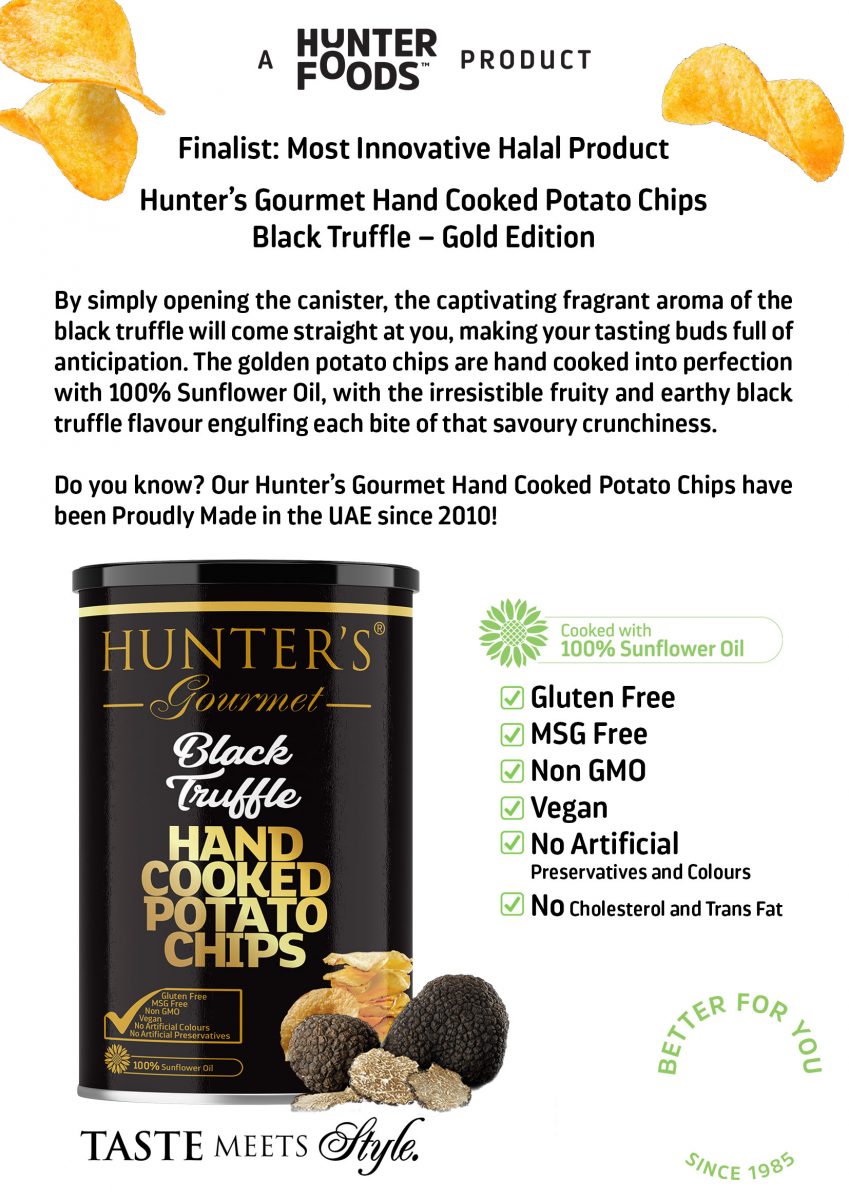 At last year's Gulfood, Hunter Foods had been awarded the winner of Best New Product Development of Gulfood 2019, with our Hunter's Gourmet Mixed Tropical Fruit Chips.  Gulfood Innovation Awards celebrate and reward excellence across brands and products.